2-Day Alcohol Ink Workshop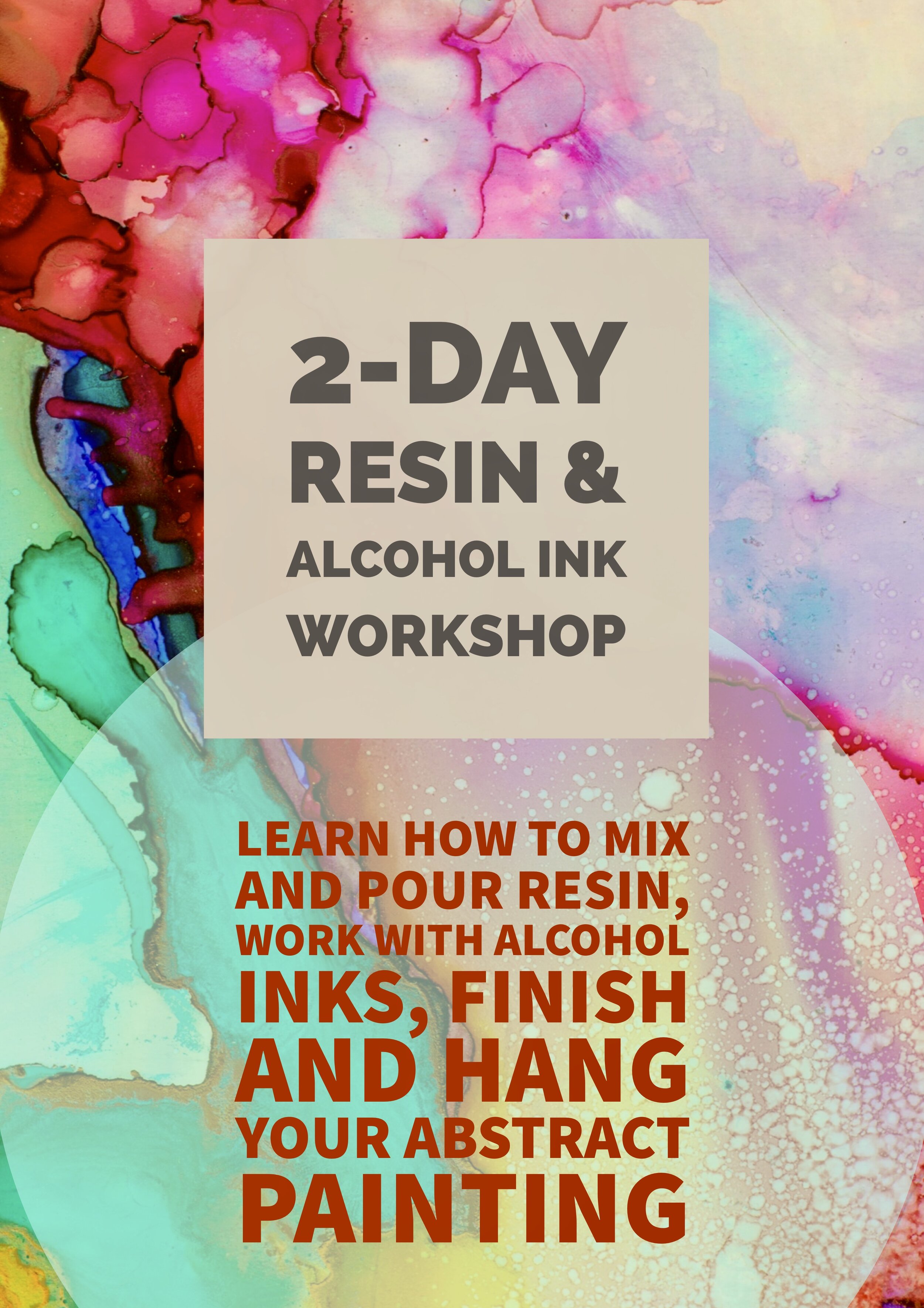 2-Day Alcohol Ink Workshop
2-day alcohol ink and resin workshops.
Are you a beginner artist or hoping to dabble in a new medium? Are you getting creative with your gift giving this year? Have you ever wondered how to create that super gloss coat to finish your art? Ever wanted to try your hand at abstract alcohol ink? Now is your chance to roll up your sleeves and unleash the artist within.
I'm hosting an intimate 2-day workshop on resin and alcohol ink art. Learn how to safely mix and pour resin on cradled birch board, work with alcohol inks, finish and install hanging apparatuses.
I have 5 openings for this 2-day class that will take place in Edmonds, WA Saturday, 4:00 PM - 8:00 PM, Sunday, 11:00 AM - 2:00 PM for the following dates:
11/9/19 & 11/10/19
11/23/19 & 11/24/19
12/13/19 & 12/14/19
1/11/20 & 1/12/20
2/8/20 & 2/9/20
Join me for a glass of wine, light snacks and an enchanting exploration of your own creativity. This workshop is designed to provide you with knowledge about the materials and individual support or your artistic vision. This is not a paint by numbers class but a free-form trial and error based workshop in which you will leave with multiple finished pieces and the knowledge necessary to continue creating long after the class has ended.
Please contact artbymorgansmalley@gmail.com to inquire about private lessons.